RAMPS & RAILS
$

15.99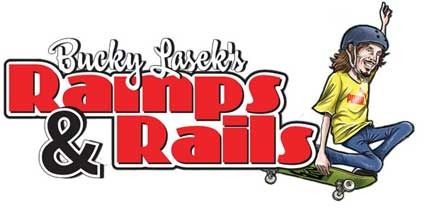 Six time X-Games gold medalist Bucky Lasek, inspired by his daughter, had an idea for a board game. Bucky Lasek's Ramps and Rails is mix between a fun chute and ladders race and a skate session at your local skate park.
Choose to be one of 7 popular Skateboard Madness characters including Bucky Lasek to move along the game board. Ramps will launch you forward, but watch out for the rails that will slide you back! Be the first to the finish line and you're the WINNER!
Ramps & Rails is an exciting up & down race like you've never seen and an educational tool, which helps children better understand the relationship between numbers and spaces. Recent trends in accelerated learning of science and technology have shown the "count-on" method of play, yields real benefits for children with their ability to use numbers.
Game contains, Playing Board, 7 Madness Characters & Stands, 1 Dice & Play Guide.
Age 4+
Availability
Share